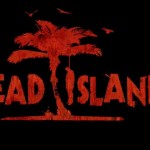 6th June, 2011 – Hampshire, UK/… Deep Silver today releases the E3 trailer, called "Part 2: Dead Island Begins", for the highly anticipated zombie game Dead Island™.
Terrible zombie appearances strike the unsuspecting guests in the idyllic holiday resort on the tropical island of Banoi. Four individuals with distinctive backgrounds and abilities seem to be unaffected by the mysterious zombie outbreak. Will they be strong enough to stand against the zombie hordes, to protect the remaining survivors from a horrible fate and to flee the island?
The zombie apocalypse is near! Dead Island is set to be released in North America on September 6th and in the rest of the world on September 9th, 2011.
—
Dead Island™, the upcoming gruesome zombie action game with RPG elements by renowned developer Techland, combines first-person action with a heavy focus on melee combat, character development and customisation of a vast array of weapons. All of these gameplay features are presented in a dark story inspired by classic zombie movies with a gritty and engrossing campaign that can be played with up to four players in co-op mode.
Set in an open world tropical island, hordes of different festering zombies await players around every corner while they embark on a variety of thrilling missions through the holiday resort. With firearms and ammunition being scarce the player must rely on discovering and utilising items as weapons for self-defense and fighting off zombie hordes in intense melee combat. A diverse range of items can be collected and will later serve to transform the player's ordinary makeshift weapons into serious instruments of destruction.
Dead Island will be released worldwide for the PlayStation®3 computer entertainment system, the Xbox 360® video game and entertainment system from Microsoft and Windows PC.
Official website: www.deadisland.com
Facebook: www.facebook.com/deadislandgame
Twitter: http://twitter.com/deadislandgame