SYNNEX Corporation (NYSE:SNX), a leading business process services company, announced today it has entered into a definitive agreement to acquire substantially all of the North American assets of Jack of All Games, Inc. a wholly-owned subsidiary of Take-Two Interactive Software, Inc. (NASDAQ: TTWO).
The acquisition of Jack of All Games provides SYNNEX with an established distribution footprint in video game hardware and software, a $20 billion segment in the consumer electronics industry. SYNNEX will retain the distribution rights for game consoles, video games, PC software, and accessories from elite video game manufacturers and publishers including Activision Blizzard, Electronic Arts, Microsoft, Nintendo, Sony, and Take-Two.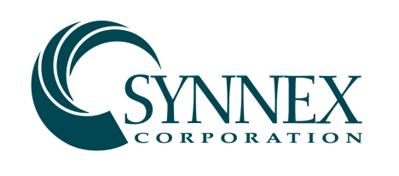 "Jack of All Games is a well-respected leader in this space. We are excited about the growth opportunities this acquisition brings, and the value we will create for our customers and vendors as we capture synergies with our core distribution business, particularly through our 2008 acquisition of New Age Electronics," said Kevin Murai, President and Chief Executive Officer of SYNNEX Corporation. "Through this acquisition, SYNNEX will have a meaningful distribution presence in the video game market which extends our portfolio in the lifestyle segment. We anticipate the Jack of All Games business to be near-term accretive to our earnings. This business is also in alignment with our stringent ROIC growth targets."
In addition to the acquisition of Jack of All Games assets, SYNNEX will add approximately 200 employees throughout the United States and Canada.
Jack of All Games is headquartered in West Chester, Ohio.
Pursuant to the asset purchase agreement, SYNNEX will pay a purchase price of up to $43.25 million in cash. This includes approximately $6.75 million in deferred payments, generally payable six months after the close and subject to certain post-closing conditions. The transaction, which is subject to normal regulatory and other approvals, is expected to close in the March 2010 timeframe.
For the twelve months ended October 31, 2009, Jack of All Games revenue was approximately $282 million.
Additional details regarding this acquisition will be discussed during the Company's fiscal fourth quarter 2009 earnings conference call to be held on January 5, 2010.