Muziic gives fans access to millions of free songs onYouTube and Vevo video service, without them having to see any embedded ads.
Mumbai: Watch music videos without Ads on Muziic: For those who were making money via advertisements when people watched music videos, the new site Muziic may not come in good news.
The free program essentially turned YouTube into iTunes, by allowing users to organize music collections out of the millions of free songs on YouTube and rip their MP3s to YouTube.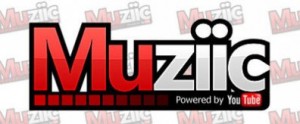 On Sunday, Muziic unveiled a web-based version of its service that should broaden its appeal and expanded its scope Monday to include Vevo.
YouTube and Vevo offer millions of free songs, accompanied by videos.
By Sapna Ranka