Spaceships. Alien planets. Alien races. A derelict space station. Digging big-ass holes to build a base in. NPCs. What do all these things have to do with one another, you ask? They're all in Starbound!
Now, if you ask anyone, they'll tell you how I'm a huge Terraria fan. If you don't know what Terraria is but do know what Minecraft is then imagine 2D Minecraft with stronger RPG elements. Why is this important? Well Starbound is like Terraria. Except it takes place on a derelict space station your character crash lands on. Throughout your journeys you repair and rebuild this station to suit your needs, outfitting a craft you can use to adventure out into the black. With your Firefly class- Oh crap, hold on a second. Got that all mixed up with Firefly. Sorry, let's retry that.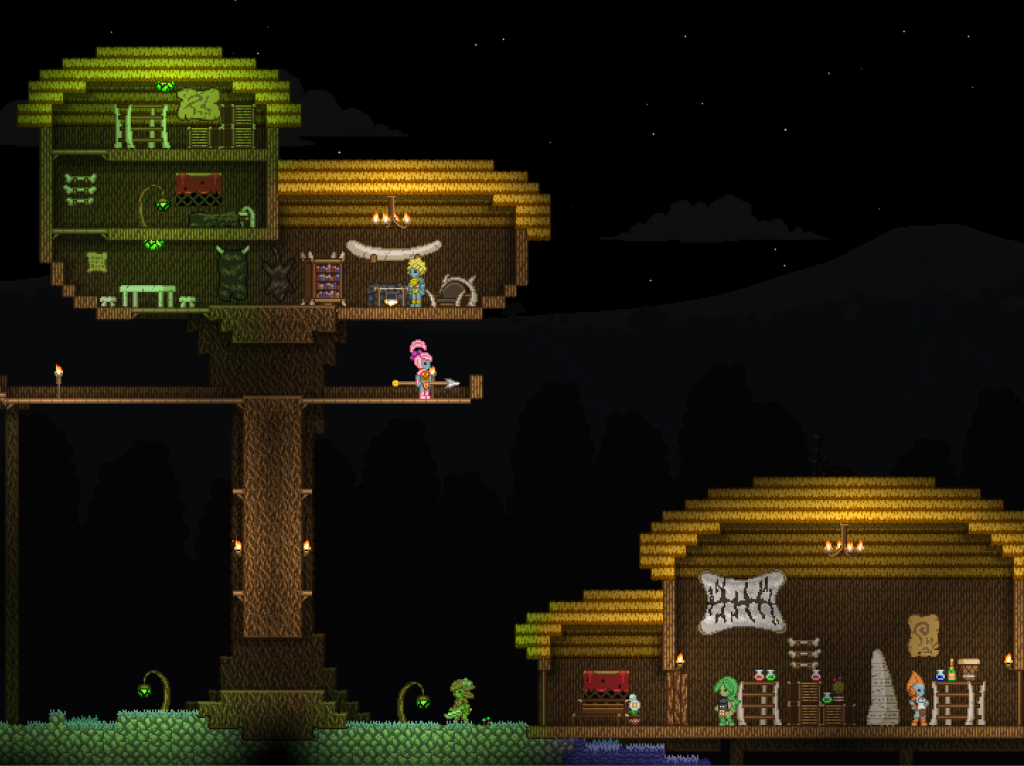 These plant people… I must experiment on them to see how they like fire.
With your fancy-schmancy ship (which I think you can customize!) you can explore alien planets for resources, new technology, and alien artifacts to research. You can also stab or shoot many interesting life forms that will surely try to mangle you like wheat in a thresher! You also are to be able to set up bases planetside and develop them into thriving centres of NPC goodness. What, exactly, you can have your minion-err… allies toil for? I'm not sure but I bet it will be cool!
As far as I can tell some of the development team from Terraria is working on Starbound and it has a very similar look. The team seems to be releasing updates at increasing intervals with fancy things like gameplay and building tools that feature multiplayer building projects. I'm not sure if they plan on releasing the game as a beta like was done with Terraria, but I hope so! The sooner I get to play this, the better!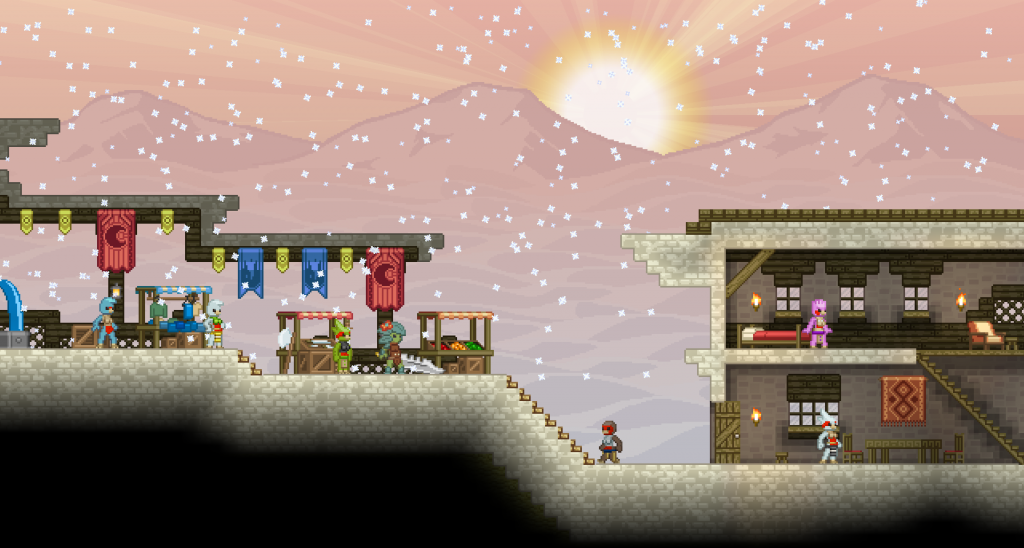 Tiny villiages of tiny people… I want to call in an orbital strike so bad.
Starbound is being developed by Chucklefish and looks like a super good time for people that enjoy random generation, hot alien action, and extracting scientific information from alien brains with bullets.
Orbitally drop more info: www.playstarbound.com