Hey there Timmy. Do you like spaceships? Of course you do! Well so do the guys at Warballoon and, guess what, their game Star Command is coming out soon!
Sure we've heard it several times and every time it's led to a longer wait with more apologies than a politician during election season. Sure many people have gotten fed up and filled the Star Command facebook page with vitriolic comments calling them terrible husks of humanity. Well those people can finally buy and play the game because we all know that's what's going to happen!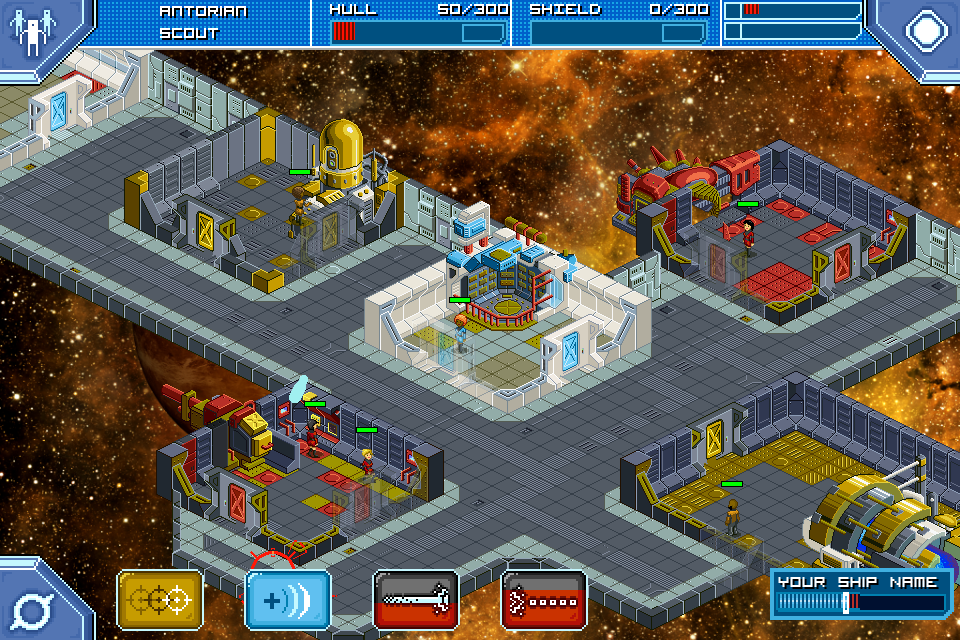 Look at this ship. Full of tiny little redshirts, not realizing their death is imminent…
Star Command is about spaceships and the tiny little bits of cannon fodder (sometimes called crew) that are whipping through space in them, encountering terrifyingly menacing alien races that want to kill and/or breed with them. You get to manage your own ship, go on missions, and have a ton of fun being Captain Kirk. Well, not actually Kirk because then they'd have all sorts of copyright shenanigans, but hey a girl can pretend!
The development is taking a while but, for me, that is beyond okay as Warballoon is focused on making the best, most playable game possible. I admire that what with all of the games coming out now that have game-breaking bugs and day-one patches. Their attention to detail shows in their amazing pixel artwork and their works on ensuring your ship has fun facilities like guns (for shooting), shields (for defending), and medbays (for healing when they shoot back).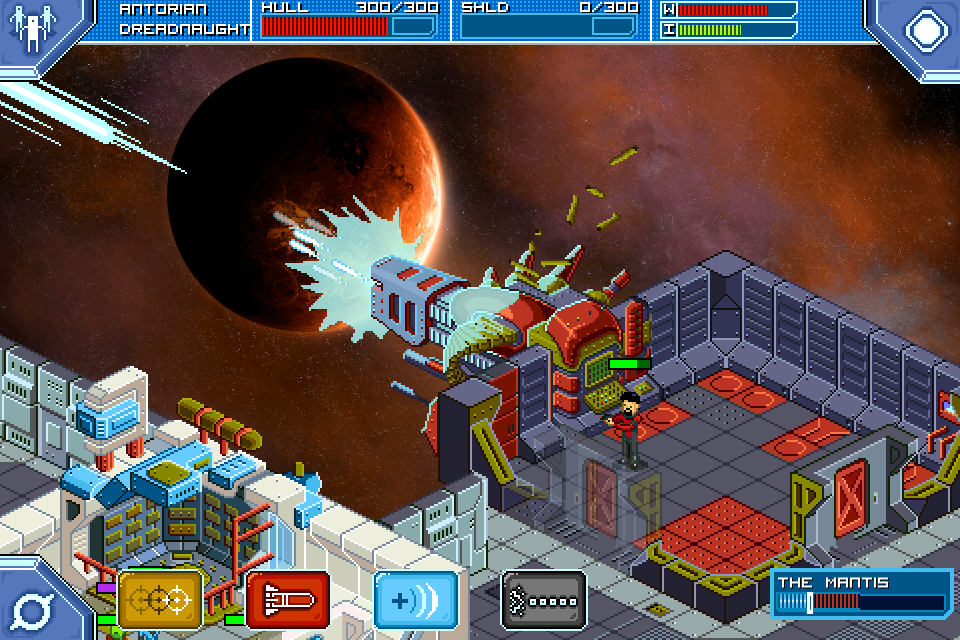 Look at that background… And that gun… And the shells ejecting… Gamegasm.
If you have an iOS or Android device and want a good spaceship management time, Star Command is going to be where it's at when it graces the respective marketplaces. A PC version will be in the works after the mobile version gets in the docking bay and, after that, I hear tell they plan to work on more scenarios, missions, and other add-on content to extend the life of the game.
What? Release date? Well, uhh… They haven't really mentioned one. Their Blizzard-esque "it's done when it's done" stance is prevalent, much to the chagrin of many fans and Kickstarter backers, but the game IS coming. If I had to hazard a guess I'd say we'll all be buying Star Command come late March.
Beam up more info: www.starcommandgame.com